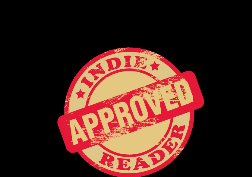 WINNER OF:
Eric Hoffer Book Award
Royal Palm Literary Award
Mom's Choice Silver Medal
Next Generation Indie Book Award
Parent-to-Parent Book Award
USA Book News Best Books Award
International Book Award
Premier Book Awards Book of the Year

"Competently written and clearly based on Minniti's experience and passion for teaching."
- US Review of Books

"A keen and inspiring read, especially for unappreciated teachers and those working with students with ADHD."
-Indie Reader

"If you want a quick-to-read novel to put in your suitcase this vacation, grab Project June Bug. This is a book to squawk over."
-Tampa Bay Woman""

"Whether you're a parent or an educator, you will learn something new. Project June Bug is a recommended read for anyone interested in ADHD or in the public education system."
-South Jersey Mom


"Project June Bug goes to the head of the class. Smart, funny, poignant and relevant, it captures the best and worst of a system where no child should be left behind."
-George Anastasia, reporter for The Philadelphia Inquirer

"You will laugh, cry and cheer as you read about a system that is meant to help children but all too often falters. You will grow to love both teacher and student."

-ADHD & LD Resource Blog
"An entertaining, informative tome for all audiences, especially teachers... Project June Bug has a light, sassy tone that tempers the serious subject."
- NewsWeekly
"An inspiring, can't-put-it-down novel, Project June Bug is the first novel I have read in a long time that not only sucked me in and entertained me but enlightened and inspired me as well. Exceptional writing and a deeply moving book. Really a must for every teacher and parent who works with AD/HD kids."
-Charlotte's ADHD Web